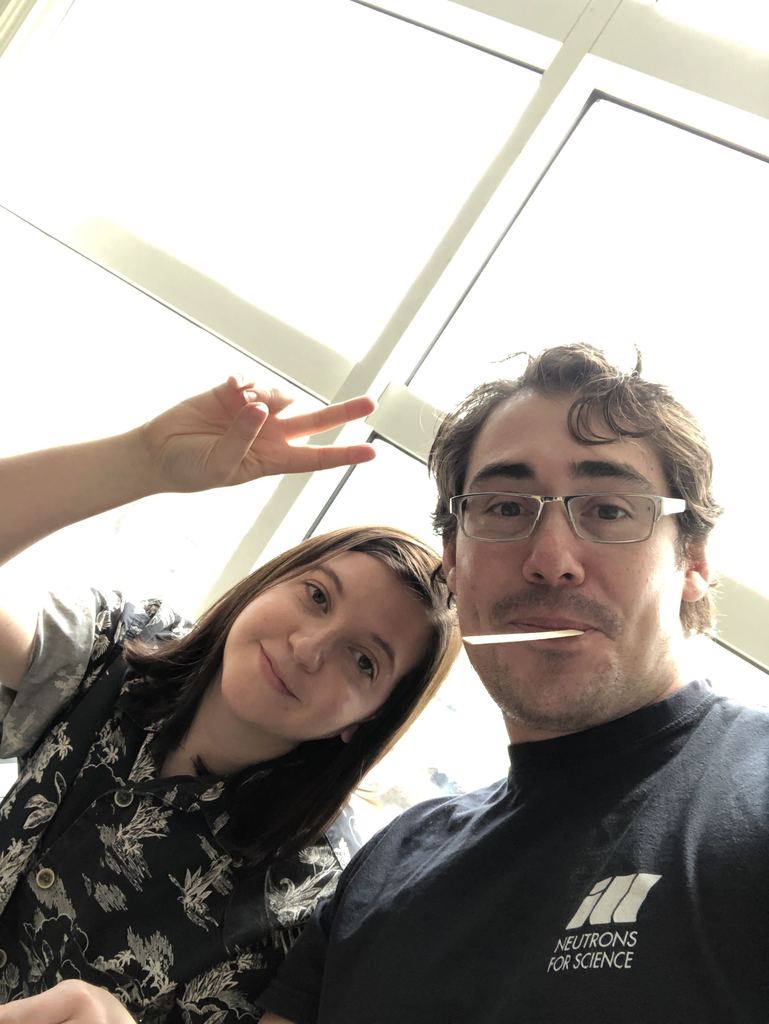 Joseph P. Zackular, PhD
Principal Investigator
Assistant Professor of Pathology and Laboratory Medicine
Division of Protective Immunity
University of Pennsylvania
Children's Hospital of Philadelphia
B.S. - University of Massachusetts - Amherst, 2008
M.S. - University of Massachusetts - Amherst, 2009
Ph.D. - University of Michigan, 2014 - (Dr. Patrick Schloss Lab)
Postdoc - Vanderbilt University - (Dr. Eric Skaar Lab)
Joe is originally from North Reading, Massachusetts and he received his B.S. and M.S from The University of Massachusetts-Amherst. He earned his Ph.D. in Microbiology & Immunology from the University of Michigan in the laboratory of Dr. Patrick Schloss, where he studied the role of the gut microbiome in colorectal cancer. Joe did his postdoctoral training in the laboratory of Dr. Eric Skaar at Vanderbilt University where he studied the impact of nutritional immunity and dietary metals on Clostridium difficile infection.
Jessica Hart
Research Technician
Jessi joined the Zackular lab as a Research Technician in November 2018. She earned her B.A. in Earth and Environmental Science from Temple University in 2017. At Temple, Jessi worked as a research assistant in the laboratory of Dr. Erik Cordes studying anthropogenic impacts to deep-sea corals. Prior to this, she studied plant-pollinator interactions of a local native wildflower affected by habitat fragmentation with Dr. Rachel Spigler. Jessi is from Reading, Pennsylvania.
Email: HartJL@email.chop.edu
Paula Rangel
Post-Baccalaureate student
Paula is a premed post-bacc student at the University of Pennsylvania. She graduated from the University of California, Berkeley in 2018 with a B.A. in Spanish Linguistics, a B.A. in Molecular and Cell Biology, and a minor in Comparative Ethnic Studies. She is passionate about immunology and infectious diseases and has high hopes of becoming a family physician and serving Spanish speaking immigrants in California!
Email: pcrangel@sas.upenn.edu
Mauricio Alvarez
Undergraduate student
Mauricio hails from Colombia and he joined the Zackular Lab as an undergraduate research assistant in the winter of 2019. Mauricio is studying Biology and Chemistry at the University of Pennsylvania and is planning on pursuing an MD-PhD after graduation. When he is not studying or in lab, he also "enjoys" his time conducting physical chemistry research, training as a triathlete, or as member of the Penn Equestrian Team.
Email: alvmau@sas.upenn.edu
Rotation Students
Spring, 2019:
Joshua Soto (CAMB-CB)
Email: jsocana@pennmedicine.upenn.edu
Alexander Smith (CAMB-MVP)
Email: alexsmi@pennmedicine.upenn.edu
Beaker
Website manager
Emotional support dog

Beaker is from Kalamazoo, Michigan. He's 9 years old and when he's not in the lab he is usually sleeping, barking, or eating. His favorite thing to do is go on long walks and chase squirrels.
Erlenmeyer
Creative design engineer

Erl is originally from Nashville, Tennessee. He's 2 years old and when he's not in the lab he loves watching birds, playing with his brother, and meowing at the wall.

Gretchen
Grants Administration
Gretchen enjoys sitting in the sun and chasing strings.
Research Openings
Graduate students:
The Zackular Lab is looking for excited and motivated graduate students to join the team. If you are a current member of the Immunology Graduate Group (IGG) or the Cell & Molecular Biology Group (CAMB), reach out to Dr. Zackular directly to discuss rotation and thesis projects. Prospective students interested in the Zackular Lab should strongly consider applying to the CAMB or IGG programs at the University of Pennsylvania.
Postdoctoral fellows:
We are currently looking for highly motivated postdoctoral fellows interested in the gut microbiota, host-pathogen interactions, and bacterial pathogenesis. Prospective postdocs interested in clinical, basic, or computational research in these areas of research are strongly encouraged to apply for a position. To apply, contact Dr. Zackular directly with a cover letter, copy of your updated CV, and the contact information of 2-3 references.
Research Technicians:
Research technicians work to maintain the day to day lab operations and have the opportunity to drive independent research projects. Currently, we are not looking for research technicians for the lab, but if you are interested in a research technician position in the future, contact Dr. Zackular directly or visit careers at CHOP for openings.
Undergraduate researchers:
The Zackular lab is committed to giving trainees at all levels the opportunity to gain research experience and receive mentorship. If you are an undergraduate student at the University of Pennsylvania and would like to work in the laboratory, reach out to Dr. Zackular directly. Undergraduate researchers will work along side other trainees in the laboratory and be given the opportunity to develop an independent research project or thesis project.